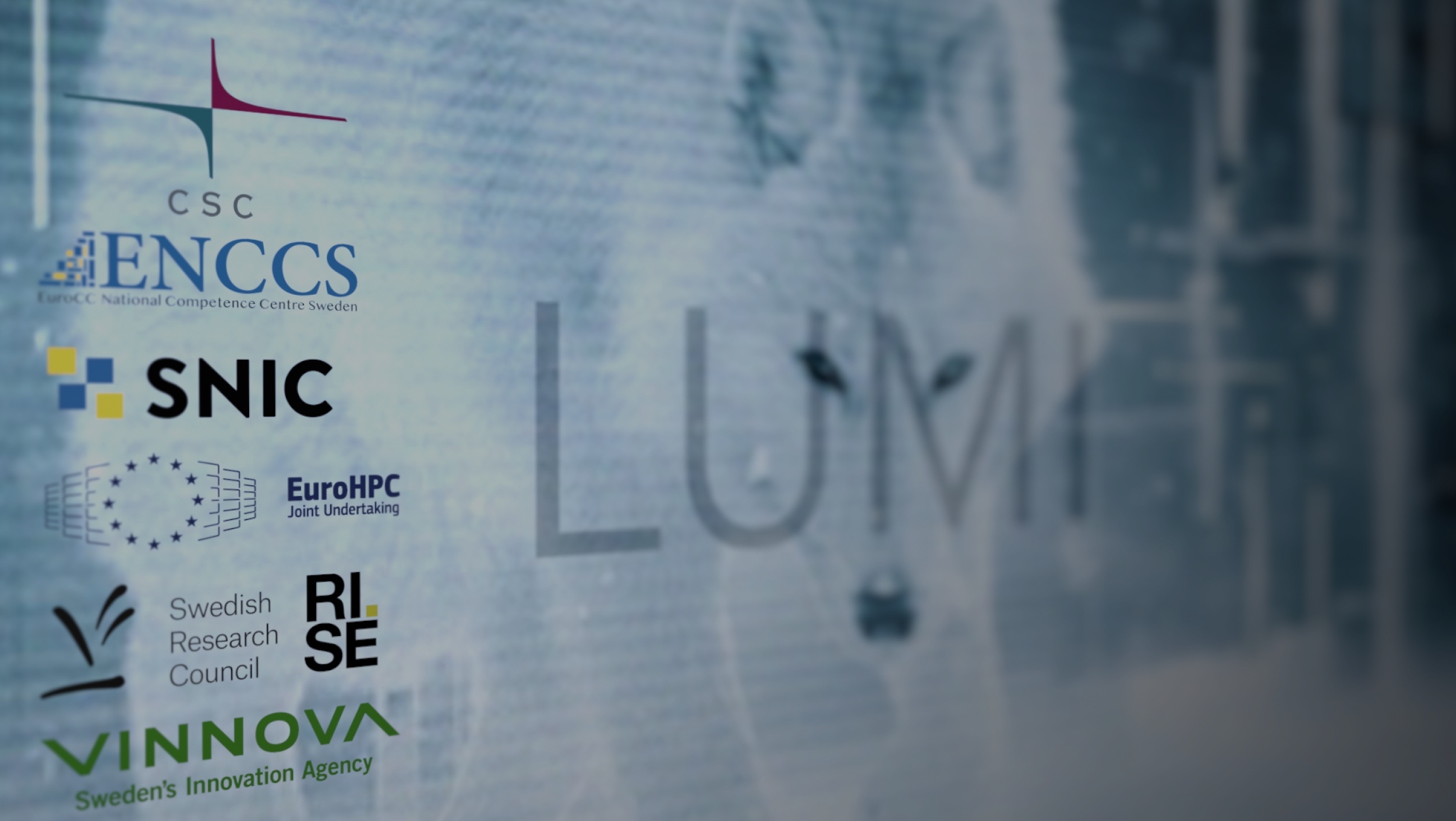 Welcome to the second in the row of LUMI roadshow events. Similar to the past event we will update you about the LUMI (Large Unified Modern Infrastructure) pan-European (pre)exa-scale supercomputer and in addition we will detail on newly accepted access policies valid for all the European High-Performance Computing Joint Undertaking (EuroHPC JU) systems. We will then continue to present you possibilities of further support towards these systems both as applicants from academia as well as from industry and the public sector.
The EuroHPC JU is pooling European resources to develop top-of-the-range exa-scale supercomputers for processing big data, based on competitive European technology.
One of the pan-European (pre)exa-scale supercomputers, LUMI, will be located in CSC's data center in Kajaani, Finland, and will be hosted by the LUMI consortium consisting of 10 EU countries including Sweden. Simultaneously, through its research and innovation agenda, the EuroHPC JU is also strengthening the European knowledge base in HPC technologies and bridging the digital skills gap, notably through the creation of a network of national HPC Competence Centres, including ENCCS to work closely with industry, the public sector, and academia.
The event will take place online using the Zoom platform. Details will be sent to all registrants via e-mail.
Timetable
Thursday 8th of April 2021
Friday 9th of April 2021
Registration
Registrations are now closed. Save the date for the next "LUMI and other JU Systems Roadshow" on the 8th of September 2021.
Meeting Slides
Q/A Session
You can read more about the Q/A session that followed on this article https://enccs.se/news/2021/04/2nd-lumi-roadshow-q-a/.
Follow our Events Schedule
Follow us on
Twitter
 and subscribe to our
Newsletter
to stay tuned to our events and other news.