To mitigate the risks and identify the opportunities associated with climate changes, we first need to understand what these changes are. Climate Models are essential tools that are based on our knowledge about the Earth and allow scientists to study the various complex phenomena happening in our earth system. The earth system model provides a numerical test bed to study hypotheses on environmental changes and can be used to conduct research on the climate dynamics on different time scales ranging from hours to millennia.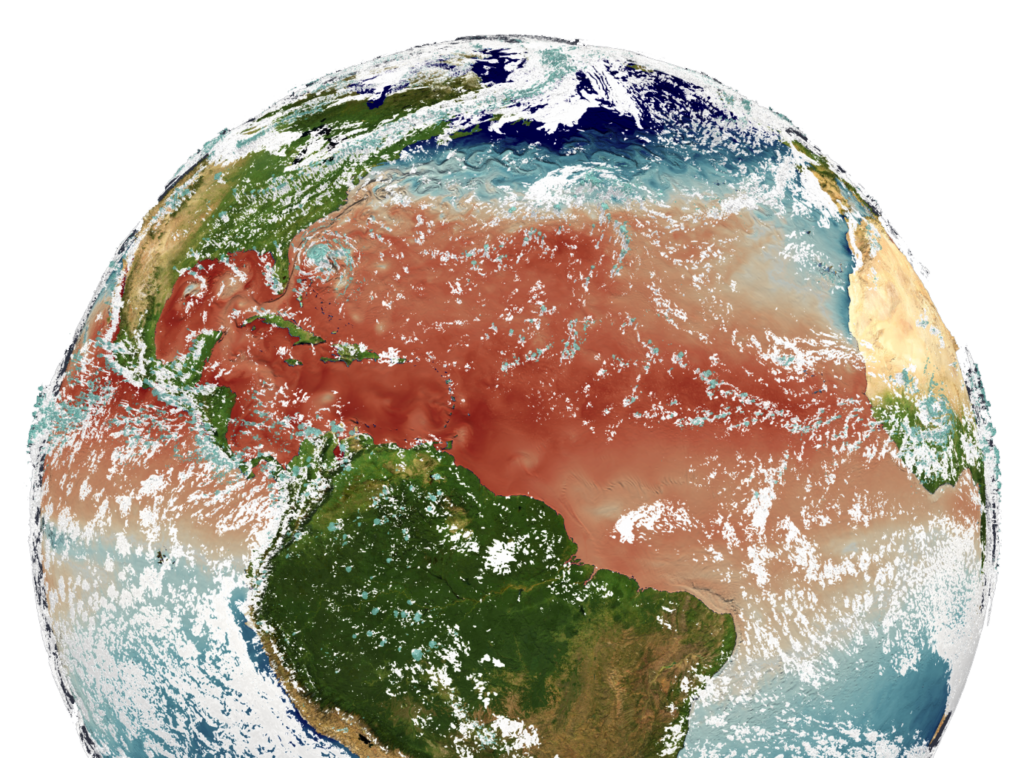 The ICON modelling framework is a joint project between DKRZ (the German Weather Service) and MPI-M (the Max Planck Institute for Meteorology) for developing a next-generation global numerical weather prediction and climate modelling system.  The model system can be used in several configurations including the classical climate model components: ICON-A for the atmosphere, ICON-O for the ocean and ICON-L for the land. These model components are coupled e.g. by fluxes of energy, momentum, water, and carbon dioxide at the surface. To prepare for the next generation HPC supercomputer, ENCCS will contribute to the development of the GPU-enabled version of ICON in collaborations with Stockholm University and Swiss National Supercomputing Centre (CSCS).
For more information on ICON visit https://code.mpimet.mpg.de/projects/iconpublic.
---
RECENT NEWS
[post_grid id='651′]