The EuroHPC Summit Week (EHPCSW) is an annual event organised since 2016. It takes place during the month of March and is a unique event that gathers the HPC-Ecosystem of the whole Europe in one place to discuss and share experiences as well as to glance to the future developments and strategies within HPC.
This year, the EHPCSW2022 including PRACEdays22 took place on March 22-24, 2022 at Cité des Sciences et de L'Industrie, Paris. The main organisers of the EHPCSW2022 were the Partnership for Advanced Computing in Europe (PRACE), and the European Technology Platform for High-Performance Computing (ETP4HPC). The EuroHPC Joint Undertaking and the European Commission (EC) are also involved in the organisation of the conference.
The EHPCSW2022 attracted over 450 participants and was again a physical event following the online one of the previous year due to the COVID pandemic. The Swedish Research council (Vetenskapsrådet) and the EuroCC National competence centre Sweden (ENCCS) were present at the event representing Sweden. The program of EHPCSW22 as usual was very interesting having both profound researchers, national HPC centre leaders and experts, and several small and medium enterprises from different European countries discussing together the global challenges and HPC as a major tool to tackle these. It was continuously described and stressed how HPC helped them to continue to be competitive on the international market as well as how European HPC-ecosystem can be shaped to strengthen its support of researchers at both the private and the public sectors.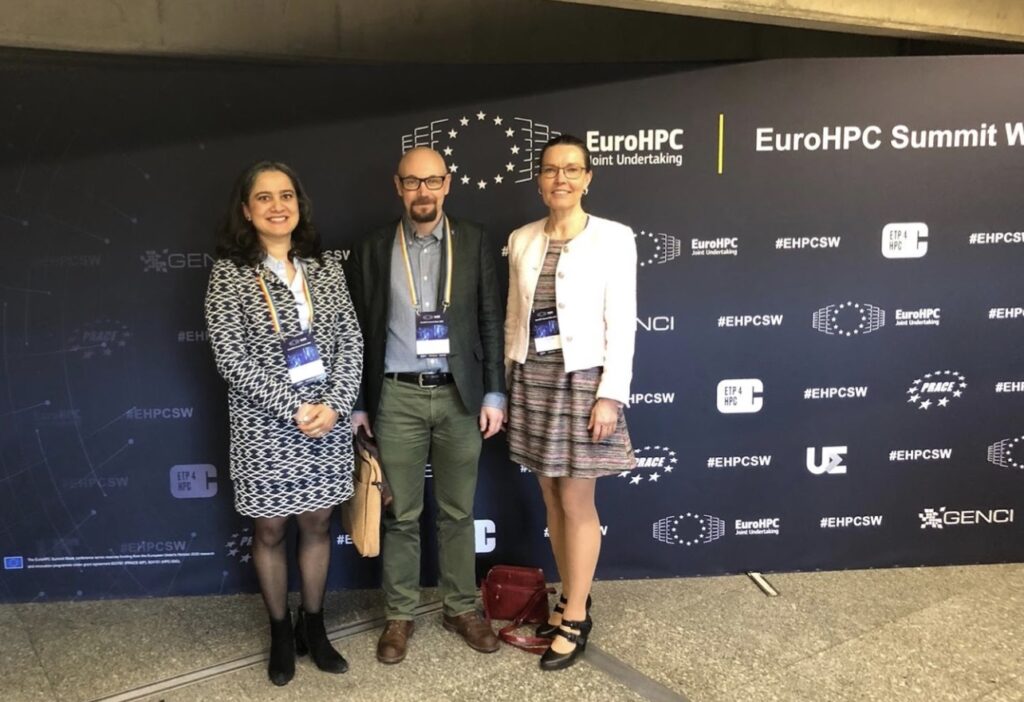 We are excited to announce that the EHPCSW2023 event is planned to be hosted by Sweden, tentatively 20-24 March. This is not the first time Sweden organises this event. In 2011 the PRACE Industry Days, a predecessor of EHPCSW event was also hosted by Sweden at the Waterfront Congress Centre and was one of the successful events that attracted participants from the whole Europe from private and public sectors as well as academia.