The 6th of September 2022 marked the day when 33 EuroCC competence centres met face-to-face for the first time. Meeting in person allowed us to be more productive and finally talk to the people behind their online avatars.
During the meeting, we discussed topics like competences across important scientific fields, collaborations, training planning and strategies to reach and support as many users as possible in the industry and public administration. This support will continue to enable users to become more efficient and productive in their simulations or data analysis.
The second funding period of EuroCC, starting January 2023, will be even more focused on industry and public administration partnerships. EuroCC supports all efforts of ENCCS, as well as all other European competence centres to do quality work and strengthen European collaboration.
ENCCS got the chance to present our work and discuss success stories with other competence centres.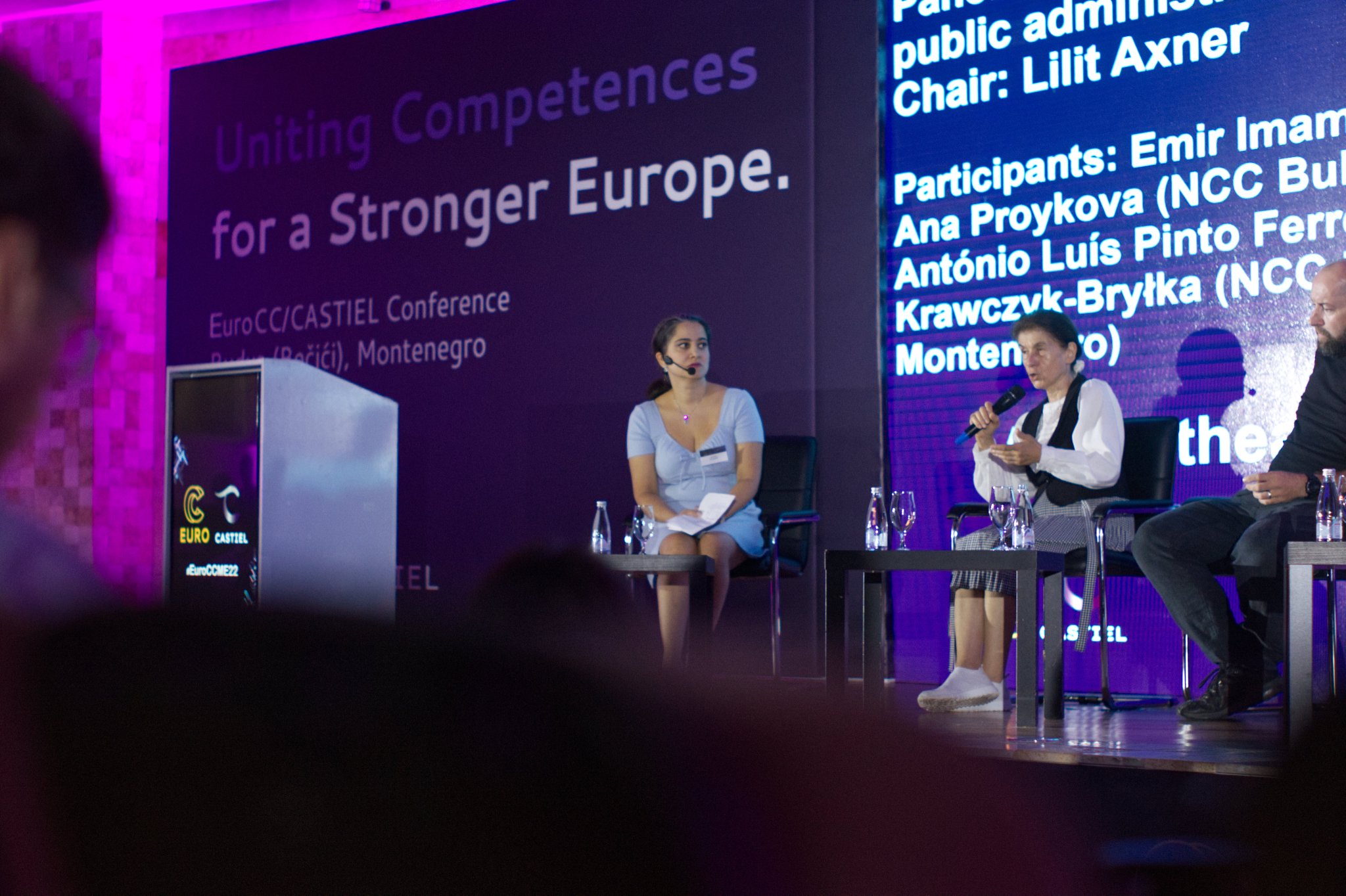 The EuroCC meeting in Montenegro was streamed to the general public. You can watch the recording here https://eurocc.udg.edu.me/euroccmontenegrolive/