Participant list – Industry Days 2023
Hanifeh Khayyeri is the Vice President of Computer Science at RISE, a state-owned research institute in Sweden with expertise in all areas of applied sciences and industrial sectors. Hanifeh leads a department with more than 100 researchers in areas such AI, Cybersecurity, IoT and Infrastructure.
She holds a PhD in Computational Bioengineering from Trinity College Dublin and has more than 15 years of research experience. Hanifeh has in-depth experience in research and innovation policy, primarily large-scale international research infrastructures, being also an appointed expert for the European Commission and the Swedish Government for different assignments. Her spare time is mostly spent on human rights particularly the rights of women.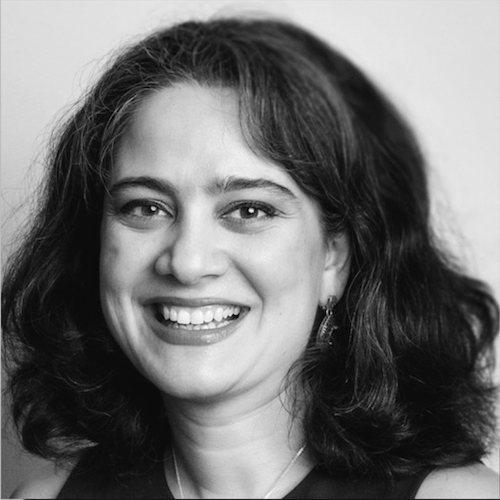 Dr. Lilit Axner is a Programme Manager Infrastructure at EuroHPC JU. Previously she was the founder and the director of the Swedish national HPC competence centre ENCCS.
Prior to that she was a project manager of many EU projects as well as co-founder of the Business Unit at PDC High Performance Computing Centre in Stockholm, Sweden. Dr. Axner was also the coordinator of the SNIC centres within the PRACE infrastructure between 2010 – 2022 and has been managing Swedish participation in many EU HPC related projects during the past 12 years.
Prior to this position she was an HPC adviser at SURF the National Supercomputing and e-Science Support Centre in the Netherlands. Dr. Axner holds a PhD in Computer Science and has MBA degree.
Salla Franzén is an Investment manager at Navigare Ventures AB. She invests over a broad range of deep tech areas, primarily in the intersection of mathematics, engineering and technology. She has spent large parts of her career working in the boundary between academic research and industrial applications, both at SEB Group and IKEA Retail (Ingka Digital). Salla has a PhD in mathematics from Stockholm university and was voted Nordic data science professional of the year in 2021.
Petra Dalunde in TEF Coordinator at RISE and the Swedish coordinator for CitCom.ai – AI TEF SCC (AI Testing and Experimental Facilities for Smart and Sustainable Cities and Communities).
She has long experience of building innovation platforms and testbeds (mobility, smart city, UAM), AI transformation and project management and coordination as well as extensive transformation and innovation competence.
Petra has participated in the development of new EU legislation on Drones by collaborating with concerned partners, relevant EU Agencys and the EU Commission.
She is a true network facilitator and creator of win-win-win!
Jessica Lindvall is an associate professor in bioinformatics from Stockholm University. She is the deputy Head of Node of the national research infrastructure NBIS (National Bioinformatics Infrastructure Sweden), which constitutes the Swedish Node of ELIXIR, the pan-European research infrastructure in lifescience. NBIS is one of 10 technology platforms within the governmental lifescience research infrastructure, SciLifeLab. Jessica is the Head of Training and lead the strategic work around training and lifelong learning and an Executive Committee member of ELIXIR Training Platform.
Jeannette Spühler is working as National Contact Point for Horizon Europe, EU's funding programme for research and innovation, where she covers the digitalization, industry and space cluster.
At Vinnova, the Swedish Innovation Agency, she is also engaged in activities connected to digital transformation and international collaboration. Jeannette has previously worked as an engineer in a start-up company providing solutions for wind simulations using High Performance computing.
She holds a Master of Science degree in mathematics from ETH, Swiss Federal Institute of Technology Zurich, and a PhD in numerical analysis from' KTH Royal Institute of Technology, Sweden.
Jan-Eric was with the Volvo Group from 2006 and 2016 as executive vice president for public and environmental affairs and part of the Group Executive Management Team.
Prior to joining the Volvo Group he was President of Chalmers University of Technology between 1998 and 2006 and prior to this Secretary General of the Swedish Research Council for engineering science. He holds a PhD in Materials Physics and a Professorship in Thin Film Physics from Linköping University.
He has published more than 300 papers in international journals in the fields of thin film and materials science.
He is currently chairman of the steering board for the the National Academic Infrastructure for Supercomputers in Sweden NAISS, chairman of Onsala Space Observatory as well as for the bord of the Work Leap Association (Jobbsprånget). He is a member of the board of the Hasselblad Foundation and of the board of the Swedish branch of Junior Achievement UF. He is an honorary member of the Swedish Royal Academy of Engineering Sciences IVA.
Professor of Theoretical Physics at Chalmers University of Technology. Coordinated 5 leading EU projects on quantum computing with superconducting devices during 2000-2016.
WACQT: co-founder, PI and Senior Adviser (2018-2023).
OpenSuperQ: WP leader, Software and algorithms (2018-2022).
Co-founder of OpenSuperQPlus (2023-2026), NordIQuEst (2022-2024) and LUMI-Q/EUROQHPC-I (2024-2027). Swedish delegate in the EU Quantum Flagship's quantum community network (QCN). Member of the EuroHPC JU INFRAG, and leader of its WG on quantum computing. Author of reviews of superconducting quantum computing (2017, 2023)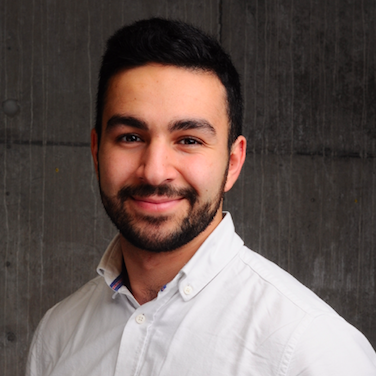 Hamza Qadoumi is a Forbes 30 under 30 recognized social entrepreneur and the founder of Ecobloom, a Swedish AgriTech company on a mission to reshape the way we produce food.
From previously inventing and launching an IoT-powered micro-garden for consumers in 40 countries, now specializing in intelligent crop monitoring systems for commercial indoor farms. The solution monitors and controls the food production process from seed to harvest without the need of manual intervention, enabling farmers to manage their farm through the push of a button, from anywhere in the world.
Jonas Almlöf is a physicist and researcher in quantum technologies at Ericsson since 4 years back, but also worked for Ericsson between the years 2000-2003, partly stationed in Shanghai. He holds a PhD in quantum optics (quantum error-correction) and has worked with photonics research at Zhejiang University, China, as well as with quantum optics at KTH, Stockholm. He finished his PhD at KTH for the well-known quantum theorist Gunnar Björk in 2016.
Jonas has also been CIO of a consultant company where he and his employees helped companies succeed in their R&D efforts, for example in the media, insurance and pharmaceutical industry.
Jonas primary research interests are quantum communication and quantum computing.
Robin Kurtz is working as a data scientist at KBLab at the National Library of Sweden.
He is leading the lab's initiative to use the National Library's vast amounts of data to train small and large Language Models, at HPC centres governed by EuroHPC in Slovenia and Luxembourg.
Senior Technology Area Manager for Materials and Processes at Sandvik Coromant.
Erik Holmström has a background in solid state theory involving high performance computing using density functional theory. His research interests span subjects from charge distribution of organic light emitting diodes to magnetic effects in bulk metallic glasses. At Coromant he has previously focused on calculations of the mechanical properties of metallic alloys as part of our efforts to substitute Cobalt from our products. Today he organises the work in several research areas relating to early product development.
Malin Sandström is a Senior Research Officer at the Swedish Research Council, with a focus on e-infrastructure, in particular HPC. She manages the Swedish engagement in LUMI, handles Swedish co-funding for EuroHPC projects, and serves as the alternate Swedish delegate in the EuroHPC Governing Board. She has a MSc in Engineering Physics and a PhD in computational neuroscience, both from KTH. Her background is in digital research infrastructure and FAIR standards for neuroscience.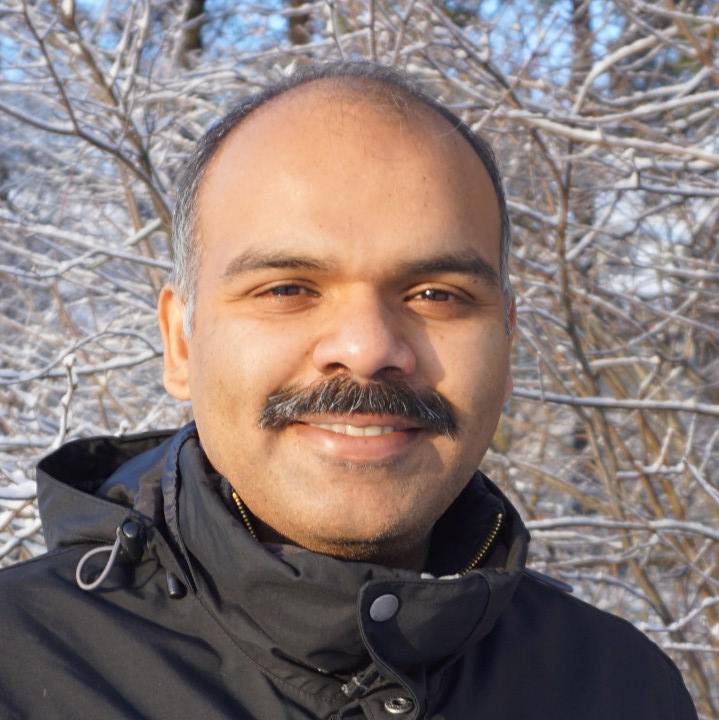 Ashwin is currently a scientific programmer / systems developer at SMHI. At work he is involved in a pilot-project named Dawsonia, which digitizes handwritten tabular weather observations using a combination of image processing and machine-learning.
He has a Ph.D. in fluid mechanics from KTH and is enthusiastic about spreading the use of good software development practices. He is a trained Software Carpentry instructor and has also been part of internal Python study groups. In his free time he enjoys cycling, reading fiction and listening to music.
Dr. Johan Kristiansson is a Senior Researcher at RISE and ENCCS, specializing in cloud and high-performance computing (HPC). With over 20 years of experience in distributed systems and software engineering combined with expertise in machine learning and data science, Johan is uniquely positioned to drive Swedish industries towards fully leveraging HPC.