Tell us a bit about your background
I was born and raised in Luleå and had my sights set on becoming a dancer. I started classical ballet when I was 4 years old. My dad gave me good advice when I was 19 that if I become Master of Science , it's a good ticket to get exiting work. He was right. After graduating from Luleå University of Technology, I started working for the National Road Administration, building bridges and planning infrastructure investment in the north of Sweden and when Sweden became a member of the European Union, I worked with TEN-T projects in close cooperation with the Ministry in Sweden.
I was recruited to North Sweden European Office and worked as a lobbyist in Brussels mostly with infrastructure and regional policy matters for five years. I returned to the regional level and worked as a business development manager in Norrbotten and set up an office to handle the structural fonds in the north of Sweden.
Now I am working as AI Ecosystem Driver at RISE (Research Institutes of Sweden) and leading the work with the AI Agenda for Sweden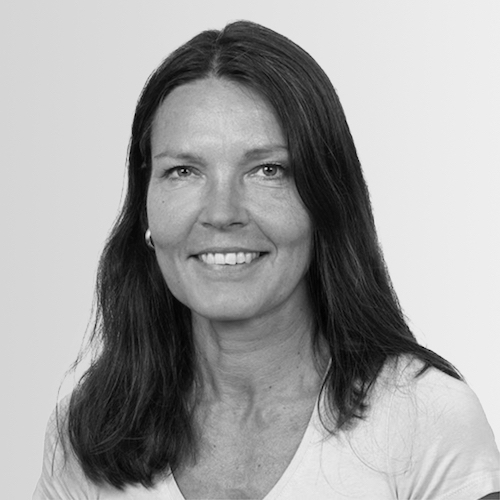 What is your role?
I coordinate RISE part in the national competence centre for HPC and have great use of my network and experience working with developing companies and the surrounding ecosystem both national and regional gives me great opportunity to connect different ecosystems so that more companies and society see the possibilities with AI and how they can use HPC to achieve their objectives
What do you enjoy most about your job?
I love to learn new things and together with other do-good for the future. I think that RISE is a great institute for me to work in with a lot of international projects and that our goal is to make Sweden and Eu better and that is what we are doing at ENCCS. We are helping Industry, public sector and academia to good infrastructure and great experts. I meet so many enthusiastic people and it gives me so much energy to work for common goals.
Where do you hope to see ENCCS in 5 years?
In 5 years ENCCS is established as the best way to get help with getting access to the great HPC infrastructure in EU. We provide excellent training both for stating to use AI and the evolving to HPC or in quantum that has grown the last yeas as a very interesting topic.
What do you like doing outside of work?
I am un outdoor person that loves to be active. In the winter I ski both downhill and cross country. I have done 10 Vasalopp and the last one with my husband and our two sons. In the summer it is a lot of golf and my most resent hobby is to use my clearing saw in our forest near my holiday home.