ENCCS participated in the RISE Computer Science and AI Open House on the 14th of September 2023. This event served as a platform for us to engage with a diverse audience including industry and public authority stakeholders and showcase our wide range of services, along with our active involvement in the EuroHPC Joint Undertaking (JU) initiatives.
At the heart of our discussions was the EuroHPC Joint Undertaking and its aim at boosting Europe's supercomputing capabilities. ENCCS is proud to be at the forefront of advancing HPC competence in Sweden and the rest of Europe. Our team explained how EuroHPC JU is not just about acquiring new supercomputers, but also fostering collaboration and innovation in countless industrial fields.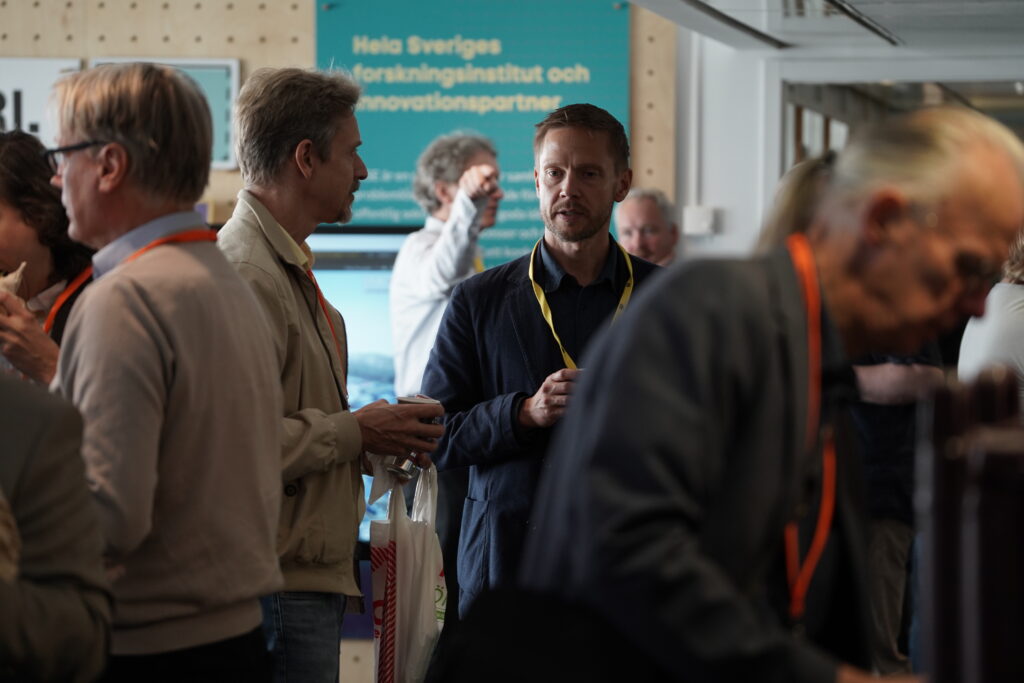 Left: ENCCS director Thor Wikfeldt discussing ENCCS services. Right: Research Software Engineer Johan Kristiansson presenting the Colony OS platform.
In addition to our participation in EuroHPC initiatives, we highlighted the comprehensive range of services that ENCCS offers to the scientific and industrial community. From providing expert support and training to assisting researchers in optimizing their code for supercomputers, we demonstrated our commitment to enabling researchers to harness the full potential of HPC for their projects.
We answered questions, shared success stories, and discussed potential collaborations. It was exciting to witness the enthusiasm and curiosity of the participants, many of whom were excited about the possibilities HPC offers in advancing their research endeavours.
RISE Computer Science and AI Open House was the perfect opportunity for ENCCS to showcase our work, and discuss the opportunities that HPC gives to the industry. We are thrilled to be part of the European HPC ecosystem and look forward to continuing our journey of pushing the boundaries of computational science and AI.